Call (312)878-4354 for Flight Instruction Information
---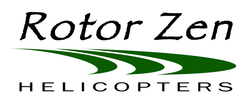 Helicopter Simulator Flight Lesson:
This Lesson is approximately 90 Minutes. It includes 45 minutes flying an Advanced Training Device which counts towards credit for a helicopter pilot's license. The aircraft represented by the ATD is a Eurocopter AS350. No prior experience necessary. The student will receive a pilot logbook entry from an FAA certified flight instructor upon completion of the lesson. A No Hassle gift certificate will be emailed to you. Tour can be scheduled anytime; subject to availability with no date or time restrictions. Certificates do not expire. Good for ages 12 and up.

Gift Certificate for Helicopter Simulator Flight Lesson:
---
---
Helicopter Flight Instruction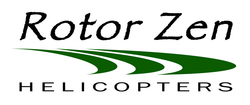 Flight Training
Rotor Zen provides helicopter flight training for all levels of interest. Flight training is offered for private pilot, commercial pilot as well as certified flight instructor and ATP. Our instructors are highly experienced and have worked in the helicopter industry. We are committed to helping you reach your personal and professional flying goals.
What makes us different, is that we provide real world helicopter training in a variety of environments. We train our pilots to operate in the busiest airports, as well as remote rural areas. Our hope is that this experience will create safe and competent helicopter pilots capable of operating in any environment.
We currently train pilots in the Robinson R-44 helicopter. We prefer training students in the R-44 helicopter because it has great flight qualities and the ability to carry four people. Our rates are the lowest in the Chicago area.
If you are interested in pursuing a career in helicopter aviation, then you are at the right school. The cost of obtaining a commercial pilot certificate is less than the cost of most four year colleges.
Call or email us for more details or to schedule an introduction lesson.
Phone: (312)878-4354
Email: chiefpilot@rotorzen.com
Introduction Lesson:
This introduction lesson is not a helicopter tour. Students will fly the helicopter on their first lesson. Our introduction flight is a full introduction to helicopter flying. It consists of two hours of ground school and a flight that lasts approximately a half hour. In this lesson, the student will receive safety awareness training, an introduction to helicopter aerodynamics, aircraft systems, and the use of the flight controls. The R44 will be flown for this lesson. Call for details.
---
Gift Certificates Available.
Gift certificates have no expiration date.
$100.00 Gift Certificate:

Good for helicopter training, tours, pilots supplies, books and other merchandise sold by Rotorzen Helicopters.
$50.00 Gift Certificate:
Good for helicopter training, tours, pilots supplies, books and other merchandise sold by Rotorzen Helicopters